Create winning tenders in minutes. Not days.
Craft high-quality bids, proposals and tenders with the power of augmented intelligence.
Your Secret Weapon
Win. More. Work.
Increase the quantity and quality of the bids your team can write with the support of AI.
AutogenAI builds secure, bespoke language engines for each client, harnessing the power of large language technology to turbo-charge the sales function.
The Results
AutogenAI gives you the strongest competitive edge.
Stop spending most of your time drafting content and start spending most of your time finessing and honing that content. Maximise your scores. Win more business.
70% reduction in drafting time
50% reduction in bid writing costs
X8 increase in productivity
How It Works
Harvest your knowledge. Craft your voice.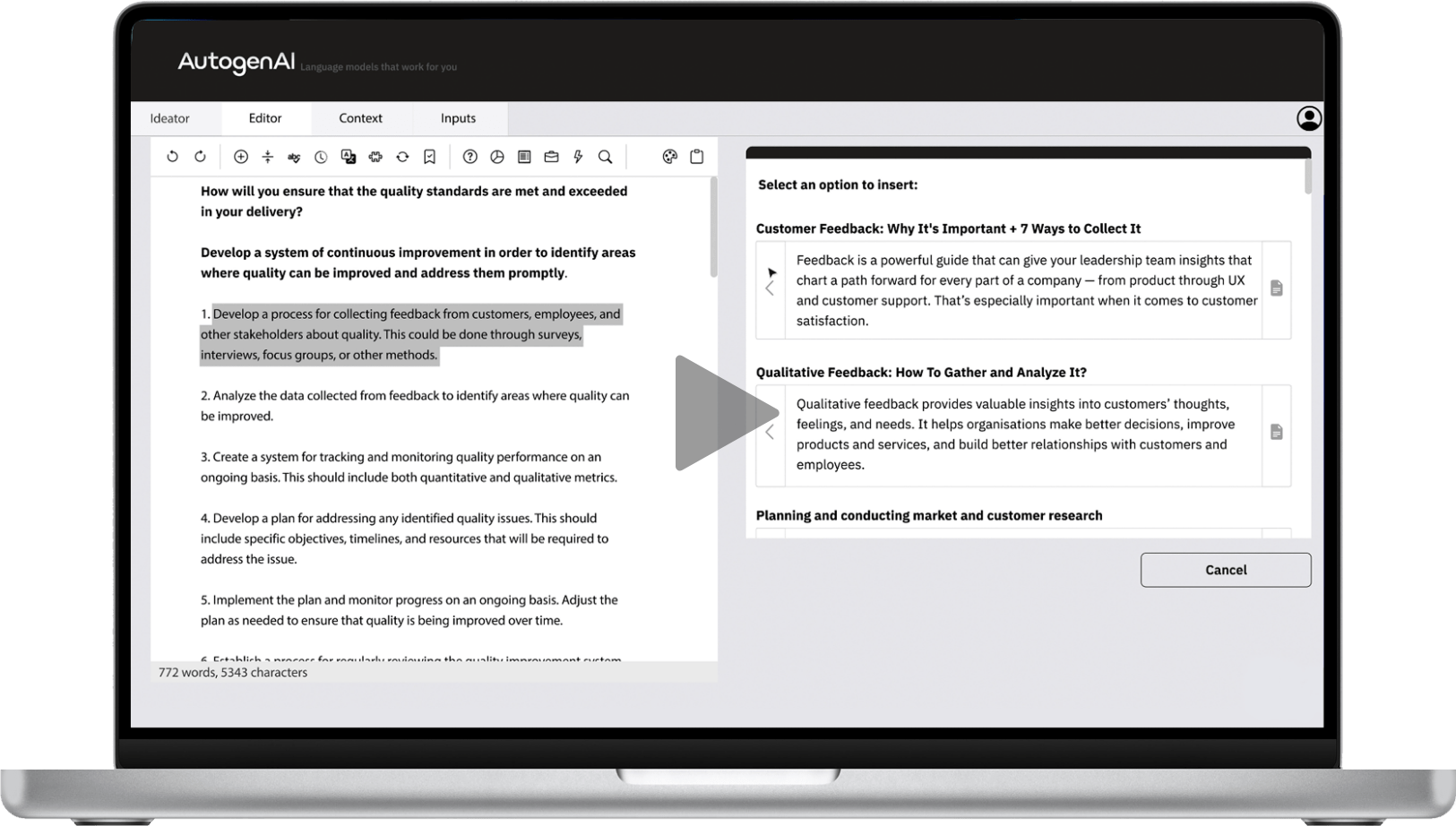 The Revolution
Our revolutionary generative AI platform helps companies win more business.
No matter your sector. No matter your size of business. We power growth.
Consulting
Construction
Employability Services
Utilities
Market Research
Reviews
Written in collaboration with AutogenAI's General Language Engine 1
Latest News & Insights.
Subscribe
The game is changing.
Keep up.
Generative AI is transforming the world of bids, tenders and proposal writing.
Join the revolution (and sign up to our email list)
By submitting this form you agree to our Privacy Policy*